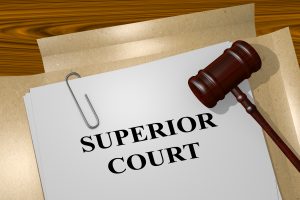 If you've been arrested, one of the first questions you are likely to ask is whether you may be released on bond. For misdemeanors and many minor felonies, the answer is usually yes. But for the most serious and violent felonies, the option of pretrial release on bond may not exist. This is essentially because the nature of the offense with which you've been charged is so serious that the court believes you may pose a risk to the community if released.
What Constitutes a "Non-bondable Offense in Georgia?
The Georgia criminal justice code lists 13 offenses as "non-bondable." That means that an offender charged with any of these more serious crimes cannot be allowed to post bail unless permitted to do so by a Superior Court judge.
The following offenses are considered "non-bondable" in Georgia:
Treason

Murder

Rape

Aggravated sodomy

Armed robbery

Aircraft hijacking and hijacking a motor vehicle (carjacking)

Aggravated child molestation

Aggravated sexual battery

Manufacturing, distributing, delivering, dispensing, administering, or selling any controlled substance classified under Code Section 16-13-25 as Schedule I or under Code Section 16-13-26 as Schedule II;

Drug trafficking (as defined in Georgia Code Section 16-13-31 or Code Section 16-13-31.1)

Kidnapping, arson, aggravated assault, or burglary if the person, at the time of the alleged kidnapping, arson, aggravated assault, or burglary, had previously been convicted of, was on probation or parole with respect to, or was on bail for kidnapping, arson, aggravated assault, burglary, or one or more of the offenses listed in paragraphs (1) through (10) of this subsection;

Aggravated stalking

Street gang crime and terrorism (as defined in Chapter 15 of Title 16).
[Source: 2010 Georgia Code, Title 17, Chapter 6 – Bonds and Recognizances, Article 1 – General Provisions][1]
Can You Still Obtain Bail if Charged with a "Non-bondable" Offense?
If you have been charged with any of the above offenses, bail will be denied, at least at the local level.  The State does allow you to request that a bail amount be set by a Superior Court judge. To exercise this option, your attorney must file a motion for bond in Superior Court. This process is time-consuming and may take several weeks.
Granting of your attorney's motion for a hearing is NOT a guarantee that a bond amount will be set in your case. It simply means that the Superior Court will review the circumstances of your arrest, the nature of the offense, and your previous history with the court (if any) to determine whether bond is warranted. The Superior Court must look at several factors when determining whether to grant bail for a serious crime. These may include your standing in the community, the likelihood that you will pose a danger to others in the community, and your previous criminal history.  While many defendants charged with serious offenses seek Superior-Court-only bonds, only a small fraction of these requests are granted.
At Bond James Bond, we work closely with our clients to help secure pretrial release and to assure that they meet all scheduled court obligations. Our representatives and licensed surety agents are here to help. If you or a loved one has been arrested, contact us and discover how an experienced bond agent can be your best ally. 
Bond, James Bond, Inc. can handle any size or type of Georgia bail bonds in Barrow County, Bartow County, Cherokee County, Clarke County, Cobb County, Floyd County, Gordon County, Gwinnett County, Paulding County and Polk County. We are always open - 24 hours a day, 7 days a week including holidays. We have 11 locations which are conveniently located to serve you better. Visit us at www.bondjamesbondinc.com, or call Bond, James Bond, Inc. at (770) 382-9111.
[1] https://codes.findlaw.com/ga/title-17-criminal-procedure/ga-code-sect-17-6-1.html