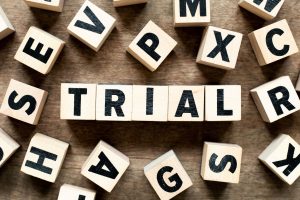 In the U.S. criminal justice system, cases may be presented either before a judge and jury (jury trial) or before a judge or magistrate alone (bench trial). If you are charged with a criminal offense, you (as the defendant) have the option of choosing a jury or bench trial. The systems differ in a few key ways, and it's important to understand the advantages and disadvantages of each.
Bench Trials
In a bench trial, a judge alone hears the arguments presented by both the prosecution and the defense. No jury is empanelled, and the judge makes the final determination of guilt or innocence.
When Are Bench Trials Typically Used?
Bench trials focus on the legal facts of a case without the need to make emotional appeals to a jury and are typically reserved for cases involving complicated legal nuances, cases involving juveniles, and some civil cases.  Bench trials are also often used in…
Municipal Court, where there is no jury trial option

Cases where it is advantageous to reduce both time and legal fees

Cases involving explicit sexual or race-related crimes
Advantages of a Bench Trial
If you are facing a criminal charge, you and your attorney should review the benefits of both bench and jury trial options. Bench trials, for example, have some specific advantages…
Bench trials can take less time

, because no jury needs to be screened or empanelled, offering a quicker resolution than a jury trial.

Bench trials can be less procedurally complex

—judges work from what's called a "stipulation of facts" rather than witness testimony or documented evidence.

Bench trials can be less formal than jury trials

—defense and prosecution attorneys can agree on some or all of the facts relevant to the case.

Bench trials remove extraneous evidence

that could alter a jury's opinion of a defendant's guilt.
Jury Trials
In a jury trial, 12 of the defendant's peers are screened and empanelled from a jury pool. Each juror must be deemed acceptable by both the defense and prosecution to participate. At the start of the proceedings, before any evidence is presented, the judge gives jurors specific instructions regarding the case. Jurors are required to follow these instructions, and a judge may intervene if he or she feels the jury is not in compliance with these directions or with the law.
When Are Jury Trials Typically Used?
Defendants often choose a trial by their peers because it allows them to place their account of events in a more complete physical and emotional context. Jury trials are typically used in:
Criminal cases (where the burden of proof is greatest upon the prosecution -

beyond a reasonable doub

t).

Trials where no specific legal experience is needed to interpret the facts of the case.

Trials where there exists a significant "human element"—such as an emotional context that can influence a jury's hearts as well as their minds.
Advantages of a Jury Trial
Like bench trials, jury trials have their own set of strengths.
Jury trials allow a more complete and textured telling of events.

Juries tend to be more sympathetic to a compelling narrative, and so may be swayed by emotional arguments.

Juries tend to deliver greater financial judgments in civil cases.
When choosing which form of court venue is best in terms of your case, consult with your attorney. They have the experience to evaluate critical factors of your case and can help you choose the best path forward for your defense.
At Bond James Bond, we understand how stressful an arrest can be. That's why we strive to help our clients to earn their pretrial release and make all their court-required appearances. Our licensed and bonded agents are here to help. Don't await trial in jail. Contact Bond James Bond today. 
---
Bond, James Bond, Inc. can handle any size or type of Georgia bail bonds in Barrow County, Bartow County, Cherokee County, Clarke County, Cobb County, Floyd County, Gordon County, Gwinnett County, Paulding County and Polk County. We are always open - 24 hours a day, 7 days a week, including holidays. We have 11 locations that are conveniently located to serve you better.