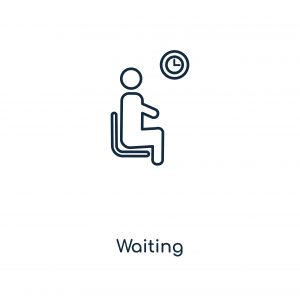 If you've been arrested for a crime, it's easy to lose hope, especially if you believe the prosecution has a strong case against you. Some defendants question the wisdom of obtaining release on bond, even when it is offered because they feel they're going to prison anyway. Others figure it's better to start doing that time now, while in jail, and get their time served applied to their sentence upon conviction.
But there are many more good reasons NOT to remain in jail while awaiting trial. Here are just a few.
Even if Convicted, You May Not Get Jail Time
Even if you think the prosecution's case against you is airtight, a conviction is not a foregone conclusion. Many things can happen during the course of a trial, and the State's case may not be as strong as you believe. Also, even if you ARE convicted, you may receive a sentence that does not include extensive jail time—or any jail time at all. Many felony prosecutions fail because of clerical errors or other technicalities. And if yours is a drug case, a judge may offer you the chance to attend a recovery or rehabilitation program that does not involve doing time. So why do time when you may not have to?
Jail Could Jeopardize Your Personal Safety
The jail environment is unpleasant and puts a strain on your physical, mental, and emotional health. In jail, you have little or no privacy or autonomy. You are entirely under the control of the jail staff and may be held with arrestees (such as gang members or the mentally ill) who can make your stay even more difficult. And if you get into a fight with another arrestee, you risk incurring disciplinary action or even having additional charges leveled against you.
Risk for Self-Incrimination
It's no secret that people talk in jail. And anything you disclose about your case could damage your defense. The longer you sit in jail, the greater the risk that you may say or do something to hurt your case.
Why Help the Prosecution?
Prosecutors tend to move more quickly on cases in which the defendant is awaiting trial in jail. There's pressure to move these cases forward quickly to free up jail space and keep the system moving. Defendants who opt to obtain their release on bail have a greater chance of having their cases set on the back burner.
This stagnation can only help your case. Records could be lost, evidence could be misplaced or mishandled, and witnesses against you could vanish or change their minds about testifying. By staying in jail, you're actually making the prosecution's job easier—which is not in your best interests.
Loss of Employment
If you are employed at the time of your arrest, your chances of saving that job are far greater with you out on bail than locked up in a cell. While released you can continue to earn and to provide for your family. And even if you are not employed, you can begin to work on getting your life together, so that when your case does go to trial, you can report that you are more grounded in the community than you were at the time of your arrest.
Missed Family Obligations
Jail time is missed time with your family. If you have young children, it can be very hard for them to have a parent who is incarcerated. Securing your release by obtaining a bond can help you meet your family obligations and responsibilities while you await trial.
Reduced Ability to Assist in Your Defense
Finally, if you choose to remain in jail, access to your attorney could be limited, especially if you are relying upon a public defender. If you are free on bond, you can meet with your attorney more often and can better access resources that could assist with your case.
At Bond James Bond, we've worked hard to establish our reputation as expert professional bond agents. Each year we help thousands of defendants obtain their release on bond so they can meet the obligations of work, family, and community while they await trial. If you or a loved one has been arrested and charged with a crime, discover what Bond James Bond can do for you.
Bond, James Bond, Inc. can handle any size or type of Georgia bail bonds in Barrow County, Bartow County, Cherokee County, Clarke County, Cobb County, Floyd County, Gordon County, Gwinnett County, Paulding County and Polk County. We are always open - 24 hours a day, 7 days a week including holidays. We have 11 locations which are conveniently located to serve you better. Visit us at www.bondjamesbondinc.com, or call Bond, James Bond, Inc. at (770) 382-9111.