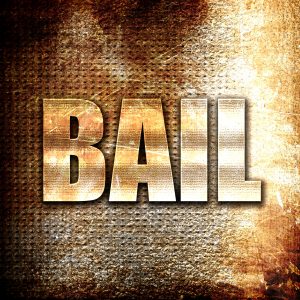 Being arrested and charged with a crime is something none of us wants to think about. But if it happens to you, or to someone you love, what would you do? Awaiting a trial date in jail can be an agonizing process, for both the arrestee and their family. You risk losing your job, losing your home, and missing important obligations — all while being separated from those you love.
At times like this, a bail bondsman can be your best ally.
A judge or magistrate will typically set a bail amount required to secure your release pending trial. But raising that money on your own can be difficult—if not impossible. Say you don't have the cash or property sufficient to meet the bond amount—or don't want to risk losing that security if you are convicted.
A bail bondsman can ease your financial burden.
A bail bondsman (or "surety agent") requires only a fraction of the total bond amount (usually 10% to 15%) to be paid to secure your release. The bondsman puts up the remainder. So to secure $5000 bond, for example, you'd only need to raise between $500 and $750. With the help of family or friends, you may be able to raise the required funds without putting an asset like the family car up as security.
A bail bondsman can help you understand the system.
If this is your first arrest, the experience can be frightening and confusing. An experienced bail bondsman can help explain the process and guide you and your family through each step.  A bondsman has a very real financial interest in making sure you make all appointed court dates—if you miss a date or "skip" bail, the bondsman risks losing the money he put up for your release. So your bondsman can work with you to keep you informed of any upcoming court dates so you are better able to meet your responsibilities.
How can you find a good bail bondsman?
Your attorney can often recommend a reliable and reputable bail bond agency. A public defender and private defense attorney who is familiar with the bond agencies in your area can help you or your family members make a more informed choice. If you're shopping around for a bond agency, check online for user reviews, and do a little research into the agency's licensing standing and degree of experience.
If you've been arrested, you don't have to go it alone. A bondsman can get you home with family and friends while you await trial. If you've been arrested in Georgia, contact us to learn more about what Bond James Bond can do for you.
 ________________________________________________________________
Bond, James Bond, Inc. can handle any size or type of Georgia bail bonds in Barrow County, Bartow County, Cherokee County, Clarke County, Cobb County, Floyd County, Gordon County, Gwinnett County, Paulding County and Polk County. We are always open - 24 hours a day, 7 days a week including holidays. We have 11 locations which are conveniently located to serve you better. Visit us at www.bondjamesbondinc.com, or call Bond, James Bond, Inc. at (770) 382-9111.