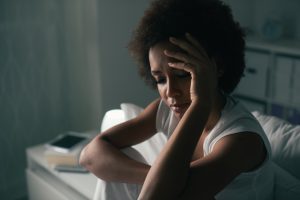 One of the hardest of life's many challenges is coping while a loved one is behind bars. For many, it is a time of hardship and upheaval that can strain a family's resources, test personal relationships, and damage reputations. But if you find yourself in this situation, it is important to know that you are not helpless.
Let's take a look at a few things you can do to make life more manageable while a loved one is incarcerated.
Stay in the "now". You can only live each day as it comes, and trying to imagine what challenges the future months and years may bring can only add stress to an already stressful situation. So try to stay in today—and when in doubt, just do the next right thing.
Be good to yourself. In times of stress it can be easy to skimp on food, go without rest, or lose sight of the things that your body and mind need to stay healthy. Try to get enough sleep each night—you'll be better able to tackle the next day's challenges if you're rested. And try to prepare nutritious meals. Don't try to power through on caffeine, sugar, and adrenaline.
Design a budget you can live with. Budgeting can be hard, especially if the family's primary breadwinner is in jail or prison. So when you're able, make a list your resources and expenses. You may need at take an additional job, cut back on extras, or combine expenses where possible. Knowing you have a sustainable budget in place will give you some peace of mind.
Decide how public you want to be with the news. In the age of social media, it's hard to keep anything private, so plan whom you want to tell and how you want to break the news. You may, for example, want to inform only close family or trusted friends, and refrain from sharing the information at your job. The choices you make should be ones you can live with.
Decide how you want to tell your kids. If you have kids, choosing what information is appropriate to share with them can be hard. A lot can depend on the ages of your children and what they're able to handle emotionally. If they're not ready to handle "the whole truth," you may choose to reveal few details, but you should strive to be consistent and honest in what you do tell them.
Plan facility visits ahead of time. Visiting days can be an invaluable time to reaffirm the ties between you and your loved one. But they can be stressful too. If you have to travel far to the facility where your loved one is being held, plan ahead for accommodations, gasoline, childcare, etc. Also try to familiarize yourself with the facility's visitor policies and be sure to comply with all rules and regulations.
Seek outside support. You are not alone. Over 3 million Americans are currently incarcerated, and most have families on the outside. There are many organizations designed to provide emotional support for those whose loved ones are in jail or prison. Clergy members and faith-based groups, psychotherapeutic groups, and grief counselors can provide a place to voice your feelings and help you develop healthy coping strategies. Surrounding yourself with people who love and believe in you can make a world of the difference.
Rebuild. Living anything like a "normal" life can seem impossible, but there are things you can do that may help reconstruct some sense of stability. Discover regular activities you enjoy. Reach out to friends. Create a schedule (shopping, work, chores, worship, and leisure) that you can keep. Make time to do something kind for yourself. These little things add up, and can help make the time you spend more productive and manageable.
We hope these tips can help you see some light in an otherwise dark time.
Remember, if a friend or family member has been assigned bail, it is important to work with a reputable and experience bail bond company in Georgia, if that is your location, or in your local area if outside of Georgia. Frequently, a bail bond company can get your friend or family member released in a matter of hours.
---
Bond, James Bond, Inc. can handle any size or type of Georgia bail bonds in Barrow County, Bartow County, Cherokee County, Clarke County, Cobb County, Floyd County, Gordon County, Gwinnett County, Paulding County and Polk County. We are always open - 24 hours a day, 7 days a week, including holidays. We have 11 locations that are conveniently located to serve you better.