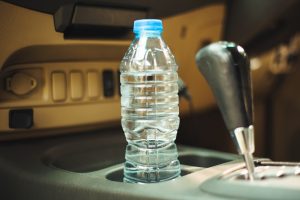 The holidays are fast approaching, and with them come office parties, family celebrations, and New Year's Eve gatherings – all where alcohol is served. The penalties for driving under the influence in Georgia are steep, and the potential human costs of a DUI accident cannot be tallied.
Why risk a wreck or arrest during what should be the most joyous season of the year? In addition to Uber and Lyft, there are other safe, low-cost alternatives to driving while impaired. Whether you are attending a planned event, or are at a party and are unable to drive home safely, you can contact one of the services listed below to provide a safe, sober ride.
SafeRide America, is a fee-based ride-for-hire service sponsored by the National Highway Traffic Safety Administration (NHTSA). SafeRide has 20+ years of experience in providing on-demand driver services. SafeRide drivers drive you and your car, assuring that both you and your vehicle arrive home safely. Drive-by-the-hour and special event services are also available. SafeRide also offers a handy app that lets you call a taxi or a friend from your phone's contact list. To learn more about rates and services, contact: 404-888-0887. To download the app, visit: https://saferideamerica.org/downloads/
Dryver is an app-based driver-for-hire service available in the Atlanta metro area. Like SafeRide America, Dryver offers professional drivers who drive both you and your vehicle home safely.  To download the app, visit: https://www.dryver.com/mobile-apps/
MetroAmerica Safe Drivers (MASD) is a fee-based ride service covering the Marietta area. Rates are $15 for pickup fee for any destination within 5 miles, and an additional $2 per mile thereafter. For general inquiries and services, call 770-507-3332. MASD also offers FREE rides from select bars, clubs, and restaurants in Marietta, Buckhead, and DeKalb. For a list of participating businesses, visit: http://metroamericasafedriversorg.websitecreatorpropreview2459.com/Participating-Locations/
MyDD is an Atlanta-based designated driver service that offers paid rides from 8pm to 4am. My DD sends 2 drivers to your location, one to drive you, the other to drive your car safely home. Rates are $10 for pickup and $2 per mile.  Contact: (678) 861-6933 (678-861-MYDD).
Don't risk a DUI traffic stop, arrest, criminal record, or worse. Contact a safe driver who can get you and those you love home safely. We wish you and yours a joyful and safe holiday season!
In the event you or a loved one is arrested for DWI, call Bond James Bond, Inc. to assist with the posting of bail and your release from jail.
---
Bond, James Bond, Inc. can handle any size or type of Georgia bail bonds in Barrow County, Bartow County, Cherokee County, Clarke County, Cobb County, Floyd County, Gordon County, Gwinnett County, Paulding County and Polk County. We are always open - 24 hours a day, 7 days a week, including holidays. We have 11 locations that are conveniently located to serve you better.