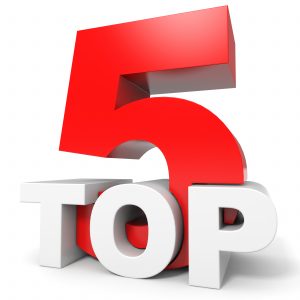 Since America's first bail bond agency opened in 1898, bond amounts have varied widely, from as little as a dollar to sums in the billions—yes, billions. Given that the purpose of bail is to ensure that a defendant makes all appointed court dates, courts have decided that some wealthy defendants require extreme incentives.
Here are the 5 top bail amounts in U.S. history.*
Defendant: Raj Rajaratnam — Bail $100M
In 2009, a New York judge set bail at $100 million for Raj Rajaratnam, the Galleon Group founder accused of insider stock trading. The indictment included multiple counts of conspiracy and securities fraud. Rajaratnam's hedge fund was valued at $3.7 billion at the time, and his wealth made him a significant flight risk. In 2011, he was convicted on all counts and sentenced to 11 years in prison.
Defendant: Christopher Williams — Bail: $100M
In 2010, a Tennessee judge set bail in the amount of $100 million after Williams was arrested and charged with a string of felonies, including attempted murder in the second degree, carjacking, aggravated robbery, and use of a firearm in the commission of a felony. The unusually high bail amount took into account the violent nature of the accused's offense and his prior history of skipping bail.
Defendant: Kening Ma — Bail: $150M
In 2010, a California judge set bail at $150 million for Kening Ma, who, along with his wife Shirley Ji, was accused of knowingly importing and selling motorcycles and ATVs that did not pass U.S. emissions standards.  The indictment included charges of conspiracy (1 count), grand theft (33 counts), money laundering (6 counts), and possession of a false certificate (33 counts). Ji's bail was set at $75 million.
Defendant: Kim Freeman — Bail: $1B
In 2005, an Ohio judge set a bail of $1 billion for defendant Kim Freeman, who was charged with owning and operating a brothel. Though the crime itself was non-violent, the prosecution had argued that Freeman's ties to Asia made her a significant flight risk, and the judge agreed.
Defendant: Robert Durst — Bail: $3B
Wealthy New York real estate heir Robert Durst holds the record for highest bail amount set in the U.S. with a stunning $3 billion. Durst was accused in 2003 murder of his wife, with bail set at $1 billion. However, after skipping bail and tampering with evidence, Durst was re-arrested and his bail increased to $3 billion. He was eventually acquitted of the murder.
If you're ever arrested and need to secure your release until trial, your best ally is a licensed and reputable bail bond agent. At Bond James Bond we pride ourselves on our experience and professionalism, and we know how costly a jail stay can be to your job, to your family, and to you. Contact us today and learn how we can help. Should you or a loved one need help securing bail, no matter the amount, be sure to contact  Bond, James Bond, Inc. We are committed to providing quality, professional bail bond services at all our locations in Georgia.
*Includes only U.S. defendants and excludes those arrested internationally and extradited to the United States.
____________________________________________________________________   
Bond, James Bond, Inc. can handle any size or type of Georgia bail bonds in Barrow County, Bartow County, Cherokee County, Clarke County, Cobb County, Floyd County, Gordon County, Gwinnett County, Paulding County and Polk County. We are always open - 24 hours a day, 7 days a week including holidays. We have 11 locations which are conveniently located to serve you better. Visit us at www.bondjamesbondinc.com, or call Bond, James Bond, Inc. at (770) 382-9111.