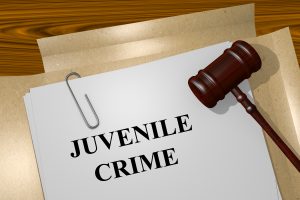 Crimes committed by juvenile offenders can often have ramifications that extend far into adult life, even if the person never re-offends. One's ability to obtain certain types of employment, to secure a bank loan, or to rent an apartment can be affected by convictions incurred while under the age of 18. And getting a juvenile offense removed from a person's record isn't always easy. Since laws regarding juvenile offenders vary from state to state, let's focus on how the system works in Georgia.  
So, is a juvenile's criminal record automatically expunged when an offender turns 18? The short answer is no.
Now for the long answer…
In Georgia, under a 2013 law, the term "expungement" was replaced by "restriction"—meaning that no records are destroyed, but if a record is restricted, the public is prevented from seeing that record or even knowing that it exists. It's a fine point but an important one because it means that a physical copy of the records still exists and that these records can still be accessed at will by the law enforcement community.
Also, according to Georgia law, no criminal record is automatically restricted simply because the offender turns 18. A former juvenile offender who is now an adult may, however, apply to have his or her juvenile record restricted. Say, for example, that a 15-year-old was arrested for shoplifting, tried in juvenile court, and convicted. The offender served the required sentence and is now 18 and wants to have that conviction record restricted (also termed "sealed").  Since the case was adjudicated by the court and a disposition (in this case, a conviction) was reached, the now 18-year-old former offender may petition the court to have that record sealed, provided that 2 years have passed since the disposition of the case.
In order to be eligible to apply for restriction of a juvenile criminal record in Georgia, you must meet the following requirements:
You cannot have been convicted of any felony or misdemeanor involving what the state calls "moral turpitude" (any behavior that violates generally accepted community standards of justice or morality)

You cannot have been found to be "delinquent or unruly" in a subsequent juvenile case

You must not have any pending charges—either in a juvenile or adult court case

And you must provide evidence that you have been rehabilitated (such as scholarly achievement or a stable employment history)
Applying to have your juvenile conviction restricted is not in itself an assurance of success. You must go through a hearing, and even then, your application may be denied. If necessary, you may be able to apply again, usually after you have addressed any concerns expressed by the court. And finally, for more serious violent felonies such as rape, murder, and aggravated assault, it may not be possible to have the juvenile record restricted at all.
If you are seeking to have a juvenile record restricted, your best ally is an attorney familiar with the juvenile justice system. They can walk you through each step of the process, help you locate and complete the required paperwork, and offer some life experience in negotiating the often-challenging environment of the court system.
Need A Bail Bondsman
Should you ever find you or a family member in need of a bail bondsman, please call Bond James Bond, Inc. We have 11 locations that are open 24 hours a day, 7 days a week to serve you quickly.
---
Bond, James Bond, Inc. can handle any size or type of Georgia bail bonds in Barrow County, Bartow County, Cherokee County, Clarke County, Cobb County, Floyd County, Gordon County, Gwinnett County, Paulding County and Polk County. We are always open - 24 hours a day, 7 days a week, including holidays. We have 11 locations that are conveniently located to serve you better.