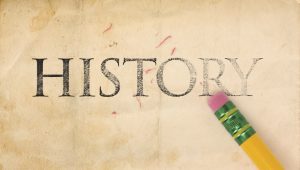 We often here that someone's past arrest or criminal record has been "expunged"—but what exactly does that mean and how does it affect you? To better understand the concept of expungement and how it is applied in Georgia, let's take a look at some basics.
What Is Expungement?
The term "expungement" refers to a court-ordered procedure in which a defendant's prior arrest, conviction, or criminal records are sealed from public view. The term is actually no longer used in the state of Georgia, where the old terminology was replaced in 2013 by the term "restricted." But while the legal term has changed, the meaning of the law has not. Expungement restricts who may view a defendant's past criminal history, but it does NOT destroy documents or delete digital files related to that history. It simply restricts who may view that portion of your record. You may also hear it referred to as a conviction being "set aside."
When Does Expungement Occur?
Getting the public record of an arrest or conviction expunged depends on a range of factors, most importantly the jurisdiction in which you live and where the offense was committed. Some states, like New York, do not allow expungement, though Georgia does. Other factors include the amount of time that has passed since the arrest or conviction, and other elements of yur criminal history (if applicable).
Is Expungement Automatic?
According to Georgia law, if you were arrested but NOT referred for prosecution (say, for example, because the State did not have enough evidence to make its case against you), the event will be restricted from your criminal history after a period of 2 years for misdemeanors, 4 years for non-violent felonies, and 7 years for violent felonies or sex-related offenses.
If you were arrested under the 2013 law and charged but not convicted, the record of your arrest will be expunged (restricted) within 30 days of the date that the prosecutor or court clerk enters the verdict into the record. If your case is placed on the "dead docket" (meaning that the State suspends prosecution indefinitely but reserves the right to prosecute later), you must wait 12 months before applying to have the arrest and prosecution restricted from your record.
What Does Expungement Mean for Your Criminal Record?
In Georgia, a person with a criminal record may be required to disclose that record when applying for housing, employment, loans, or credit—but if an arrest or conviction has been expunged (or as it's now termed "restricted"), you do not have to report it on employment, housing, or loan applications. Also, prospective employers, landlords, or lenders will not be able to view records of an expunged or restricted event if they perform a background check on you. It is as if the event, for public purposes at least, did not occur. Law enforcement agencies and the courts, however, may still access information from a restricted or expunged record for their purposes.
Expungement, or now known as "restricted" is an important part of rebuilding your life, credit, employment history, and reputation following an arrest. We hope this brief review helps you better understand your options as you move ahead.
Need A Bail Bondsman?
Should you ever find you or a family member in need of a bail bondsman, please call Bond James Bond, Inc. We have 11 locations that are open 24 hours a day, 7 days a week to serve you quickly.
---
Bond, James Bond, Inc. can handle any size or type of Georgia bail bonds in Barrow County, Bartow County, Cherokee County, Clarke County, Cobb County, Floyd County, Gordon County, Gwinnett County, Paulding County and Polk County. We are always open - 24 hours a day, 7 days a week, including holidays. We have 11 locations that are conveniently located to serve you better.