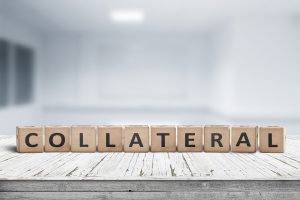 If you're arrested and charged with a crime, securing your release through the bail process prior to trial can be vital to maintaining your employment, retaining housing, and meeting your family obligations. Unfortunately for some defendants, raising the cash required to secure bail can be difficult.  For this reason, many opt to obtain a bond by putting up some form of bond material collateral.
Let's take a look at some of the more common types of collateral used to secure bail bonds.
Real Estate
Real estate (such as homes, farmland, or vacation property) is perhaps the most common form of collateral used to secure a bail bond. Any property submitted as collateral should have sufficient equity to cover the full amount of the bond as well as any expenses that the bondsman might incur.
An advantage of using real estate as collateral is that it can't be lost or concealed, and its value is usually fairly easy to assess. While a bail bondsman is your ally in securing your pretrial release, he is also a businessman who must cover any potential losses should you fail to meet your obligations to the court. For this reason, bond agencies commonly research any real property submitted as collateral against a bond to ensure that there are no liens placed upon the property by creditors or other third parties.
Several pieces of documentation are typically required to use real estate as bond collateral, and these may include:
A grant deed or deed of trust (making the state the beneficiary of the property if you fail to meet your obligations to the court)

Mortgage statements (to ascertain your equity in the property)

Refinancing documents (if you have a second mortgage)

An appraisal (to determine the property's current value)

A title search (to confirm your ownership of the property)
Vehicles
Another common form of bond collateral is your vehicle. Cars, trucks, and even boats and aircraft have been used as collateral to secure a bond. Ascertaining the true value of a vehicle can be tricky so it's common to use trade-in value as a benchmark. Remember that the bondsman is trying to prevent taking a loss in the event that you miss your court obligations. When this occurs, the bondsman has to recoup his expenses by selling your vehicle, so it's vital to have a firm idea of its value. You may be required to place the deed or pink slip to your vehicle in trust until your obligations to the court are met.
Jewelry
Personal jewelry represents another commonly used form of collateral. The value of individual items such as rings, broaches, or necklaces can be difficult to ascertain without a professional assessment.  Some bond agencies are therefore understandably cautious about accepting jewelry as collateral. Some will insist on an appraisal, while others may prefer that you pawn the items yourself and simply use the cash to secure the bond. Before submitting jewelry as collateral, check your bond agent's policies. If you do decide to use jewelry as collateral, be sure each item is accurately and precisely described and recorded to ensure its timely release once your court obligations have been met.
Precious Metals
While slightly more unusual than the forms of collateral listed above, certain metals (gold, silver, platinum) are sometimes used as collateral because their value is easy to ascertain.
Firearms
Long guns, handguns, and even crossbows have been used as collateral to secure bail bonds, provided that their value can be determined and is sufficient to cover both the bond amount and the bondsman's expenses. As with jewelry, some bond agencies may prefer that the items are pawned first and the cash proceeds are used to secure the bond.
At Bond James Bond we pride ourselves on our ability to work with clients to secure and return collateral in a professional and timely way. We've helped thousands of clients to resume their lives while awaiting their trial dates. Contact us today and learn what Bond James Bond can do for you.
---
Bond, James Bond, Inc. can handle any size or type of Georgia bail bonds in Barrow County, Bartow County, Cherokee County, Clarke County, Cobb County, Floyd County, Gordon County, Gwinnett County, Paulding County and Polk County. We are always open - 24 hours a day, 7 days a week, including holidays. We have 11 locations that are conveniently located to serve you better.