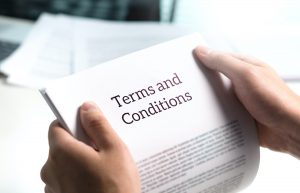 In a criminal or civil case, your attorney is your best advocate. Just like a trustworthy bail bond agent can be your best friend when you are in jail.  Whether you're charged with a crime, going through a divorce, or settling an estate, an attorney skilled in that specific area of practice can guide you through the procedure, gather evidence, interview witnesses, file motions, speak for you in court, and perform all the paperwork attendant to your case. 
Of course, all these functions cost money. So how are attorneys paid for their services? Much depends on the type of case and the area of law (criminal, civil, defense). Below are a few of the most common ways a lawyer can be compensated for their services.
Flat Rate
A flat (or fixed) rate is often used to bill for routine filings that have a limited scope. Examples include simple wills, uncontested or no-fault divorces, or routine criminal cases like DUI or traffic tickets. Flat fees are most commonly used for filings where template or boilerplate forms can be adjusted to the client's specific needs.
Consultation Fees
Many attorneys offer a free consultation (usually an hour or half-hour) to determine whether to take on a client's case. Those are non-billed hours when the attorney is working but not earning. To offset this expense, some attorneys charge a consultation fee, most often via a flat or hourly rate.
Retainer / Hourly Rate
Sometimes we hear about a wealthy person or corporation having an attorney "on retainer." A retainer, essentially, is a set amount of money required for the attorney to begin work on a case. A retainer can also be established by setting aside a predetermined amount of money in an account or trust and having the attorney invoice for their services (usually monthly or quarterly). In such cases, the retainer itself stays intact as long as the client pays all invoices promptly. If a client becomes delinquent in these payments, the attorney may dip into the retainer to assure compensation. For an individual or company that needs legal representation frequently or has large capital reserves, establishment of a retainer is one way of ensuring that legal representation will be available on demand.
Contingency
Another way an attorney can get paid is via contingency. This essentially means that the lawyer agrees to take on a case with the understanding that they will be paid only if they win a financial judgment or pretrial settlement. Contingency cases are risky for the attorney, and many attorneys do not take on contingency work for this reason. However, the upside of contingency pay is that it can be very lucrative in high-award cases. Contingency cases are typically seen in personal injury, auto accident, and workplace injury or negligence cases.
Court Appointment
If you are a defendant in a criminal case and cannot afford an attorney, the court will appoint a public defender to handle your case. Public defenders' fees are paid by the State, and PDs are generally less well-compensated than their colleagues operating in the private sector.
Bond James Bond remains committed to providing the best in bail bond services to all our clients. Our skilled and experienced representatives can explain the bail bond process, can help you post bail, and can ensure that all court-mandated provisions of the bond are met. If you or someone you love has been arrested and charged with a crime, contact Bond James Bond today and discover what we can do for you.
---
Bond, James Bond, Inc. can handle any size or type of Georgia bail bonds in Barrow County, Bartow County, Cherokee County, Clarke County, Cobb County, Floyd County, Gordon County, Gwinnett County, Paulding County and Polk County. We are always open - 24 hours a day, 7 days a week, including holidays. We have 11 locations that are conveniently located to serve you better.