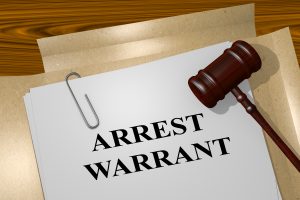 The mere idea of addressing an outstanding warrant can be a cause of worry and anxiety. Or maybe you don't even know that you have an outstanding warrant. Either way, ignoring the problem won't make it go away.
A bench warrant can be issued against you for a number of reasons. Say, for example, that you missed a scheduled court appearance. Or perhaps you failed to pay in full a fine issued from a prior arrest, or were found to be driving on a suspended license. Any of these can result in a bench warrant issued against you.
If left unaddressed, an outstanding warrant can come back and haunt you, often at the most inconvenient time. Outstanding warrants can negatively impact your ability to:
Find employment

Get housing

Obtain a loan

Buy a vehicle

Secure child custody or visitation privileges
Your best bet is to address any warrants that you know exist and to inquire whether you have any outstanding warrants in your area. If you know or suspect that you have an outstanding bench warrant in Georgia, you can go to https://georgia.gov/popular-topic/warrants and do a quick statewide search. If you want to learn whether you have any outstanding county warrants, you may want to contact the sheriff's office in that county. For your convenience, the contact information for the counties we serve at the conclusion of this post.
If you discover that you do have an outstanding bench warrant, it's advisable that you consult with an attorney before attempting to turn yourself in. An attorney can help guide you through the process of resolving an outstanding warrant, and can serve as a vital advocate if you are subject to re-arrest.
Perhaps you discover a warrant for a case you believe to have been resolved. Again, an attorney is your best ally. It's important that you provide your lawyer with any and all documentation you may have regarding your case, including receipts for any fines paid. If in fact the warrant is the result of a clerical or accounting error on the part of the state or county, your attorney can help resolve the problem, sometimes without the need for you to appear in court.
At Bond James Bond Inc., we understand that an arrest can be extremely disruptive to your family life, your employment, and your housing situation. If you are arrested, securing bail can help you resume your life until your case is resolved. If you need a quality, certified, and professional bond agent familiar with the Georgia judicial system, contact Bond James Bond today, and learn how we can help.
SHERIFF'S OFFICES BY COUNTY
Barrow County
http://www.barrowga.org/departments/sherrifs-office.aspx?AspxAutoDetectCookieSupport=1
Bartow County
Calhoun County
http://www.calhouncountygasheriff.com/
Cherokee County
http://www.cherokeega-sheriff.org/
Clarke County
https://www.athensclarkecounty.com/205/Sheriff
Cobb County
Floyd County
Gwinnett County
https://www.gwinnettcounty.com/web/gwinnett/departments/sheriff
Paulding County
https://www.paulding.gov/1188/Sheriffs-Office
Polk County
http://communitynotification.com/cap_contact.php?office=56345
---
Bond, James Bond, Inc. can handle any size or type of Georgia bail bonds in Barrow County, Bartow County, Cherokee County, Clarke County, Cobb County, Floyd County, Gordon County, Gwinnett County, Paulding County and Polk County. We are always open - 24 hours a day, 7 days a week, including holidays. We have 11 locations that are conveniently located to serve you better.