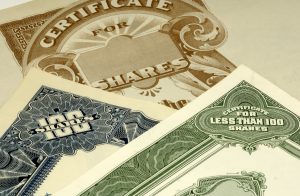 If a loved one has been arrested and charged with a crime, securing their release until trial is essential. Pretrial release on a bail bond can help defendants meet work and family obligations and can provide valuable time to assist their attorneys in preparing a defense. A trusted and reliable bail bond agent can help speed up the release process. 
But what happens if you don't have sufficient cash on hand to meet the full amount of the bond? Typically a bail bond agent (also called a bondsman) will assume 80% to 90% of the financial responsibility of meeting the bond amount, leaving the defendant and their family to make up the remaining 10% to 20%.
For many families, however, even this amount may be beyond their means.  For this reason, many states and municipalities allow defendants top post what is called a "collateral bond," in which some form of property other than cash is used to secure the bond. Here are some of the most common forms of collateral used to make bail.
The Pink Slip to Your Vehicle
Vehicles are often used as a ready source of collateral to make bond. If you own a car, truck, SUV, ATV, RV, farm equipment, or even a snowmobile, you may be able to leverage the value of that vehicle to secure a bail bond. You will be allowed to retain use of the vehicle so long as the defendant makes all court-mandated appearances. If, however, the court finds that the defendant has defaulted on their obligations, the bond may be cancelled and your vehicle forfeited to the court.
Stocks, Bonds, and Other Securities
Sometimes cash resources can be tied up in investments, such as stocks, bonds, and other securities (such as Certificates of Deposit).  If you lack the cash to post bond, these assets are also acceptable forms of collateral to help a defendant secure a bond. Again, the status of these securities will depend on whether the defendant makes all court-ordered appearances. Any default could result in revocation of the bond and loss of your collateral.
Real Estate
If you own any form of real estate (including land, a home, or a business), you may use these as collateral to post bond. If you own your home but are still making mortgage payments on it, you may still be able to use the equity you hold in the house to secure a bond. For example, if you own a home worth $200,000 and have $50,000 equity in the property, you may be able to use this amount as collateral against a bond. Friends and family members may also be able to pool the equity they hold in their homes to help secure the bond.
Jewelry
Jewelry, precious metals, or other family heirlooms are often used either to obtain cash or to serve as collateral against a bail bond. The bond agent will work with you to assess the market value of the jewelry or metals to determine that it is sufficient to offset the amount of the bond.
Pawnable Items/Collectibles
Often the valuables one owns don't fit into any other categories mentioned thus far. For example, a defendant may own a significant amount of audio equipment, musical instruments, computers, or gaming and entertainment technology. Depending on the condition of these items, they too may be used as collateral against a bail bond. Collectibles such as antiques (especially those with a high appraised value) can also be used as collateral, provided that the bond agency can verify the market value of the items. 
Firearms
Handguns, long guns, and other firearms are sometimes among the items used as collateral to post bail. If you are the legal owner of a registered firearm (and all your paperwork is in order), you may be able to use that firearm as collateral. Typically when a weapon is used as collateral against bail bond, the weapon will be stored securely by a third party for the duration of the bond. 
At Bond James Bond we are committed to helping our clients return to work and family life pending trial. We strive to help each client make bond using the resources at their disposal—whether cash or collateral—and can help guide you through the process of posting a collateral bond. If you or a loved one has been arrested, contact Bond James Bond today, and discover how an experienced and licensed bond agent can be your best asset.
 ________________________________________________________________
Bond, James Bond, Inc. can handle any size or type of Georgia bail bonds in Barrow County, Bartow County, Cherokee County, Clarke County, Cobb County, Floyd County, Gordon County, Gwinnett County, Paulding County and Polk County. We are always open - 24 hours a day, 7 days a week including holidays. We have 11 locations that are conveniently located to serve you better. Visit us at www.bondjamesbondinc.com, or call Bond, James Bond, Inc. at (770) 382-9111.