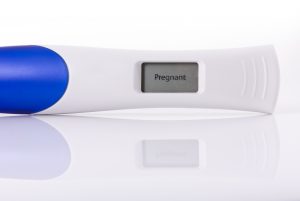 Being arrested for a crime can be a traumatic experience, and if you are pregnant at the time of your arrest, the added stress can pose risks to your health and to your pregnancy. According to statistics from the Bureau of Justice, 3% to 4% of women are pregnant when they arrive at a prison—and we can assume that the figure is similar for female arrestees arriving at a jail. So what should you do if arrested while pregnant? Here are a few steps you can take.
Be Honest about Your Pregnancy
If you know yourself to be pregnant at the time of arrest, inform the booking officer of your condition. The officer will then enter that information into the jail's computer system. Within a few days, the jail will perform a pregnancy test to confirm your status, and to determine how far along you are in your pregnancy. If you believe you may be pregnant but aren't sure, request a pregnancy test. It's not uncommon for a female arrestee to be unsure of her pregnancy status, so you' may have to be a strong advocate for your own care. Once your pregnancy status has been confirmed, you will have a documented medical history of it in your record.
Inform Jail Staff of Any Medical Issues Relevant to Your Pregnancy
If you have any health issues that could affect your pregnancy, inform the jail staff. These can include: medications you're currently taking (whether related to pregnancy or not), any health conditions (past or present) that could affect the outcome of your pregnancy (such as STDs, HIV, hepatitis, prior pregnancy complications, or prior pregnancy loss). Also inform staff if you are struggling with any form of addiction (such as dependency on alcohol, cocaine, opiates, etc.) If you have a current, active addiction, you'll likely be placed in the jail's medical unit for medical management of your dependency.
What to Expect: Housing
Pregnant arrestees are housed in General Population unless assigned to the medical unit for other health reasons (such as drug or alcohol addiction). In many facilities, pregnant arrestees are held in lower-tier pods (to avoid stair-climbing and reduce fall risk) and are given a bottom bunk for convenience.
What to Expect: Treatment
Federal law requires pregnant inmates to receive some form of prenatal care, but the factors that define that care varies widely from state to state.  In some jurisdictions, arrestees with a medically confirmed pregnancy status are placed on a prenatal diet, receive extra snacks, and are monitored more carefully by medical staff. But this is not always the case. In many jails, pregnant women receive little special consideration.
Use Your Phone Call Wisely
While allowing an arrestee a phone call is more of a convention than a constitutional right, use it wisely. Contact a family member or friend familiar with your medical history. They may be allowed to bring your necessary medications from home or, at a minimum, to inform jail staff of any medical needs you may have. They may also help you arrange bail, once you've had your first court appearance.
Secure Your Release
The best course for your health—and for the health of your pregnancy—is to secure your release as soon as possible. In this situation, a licensed bail bond agent can be your best ally. When your bail amount has been set by the judge or magistrate, your bond agent can work with you and your loved ones to secure your prompt release until trial. Once you're home, you can better care for yourself and your pregnancy.
Want to learn more? Contact Bond James Bond today!
---
Bond, James Bond, Inc. can handle any size or type of Georgia bail bonds in Barrow County, Bartow County, Cherokee County, Clarke County, Cobb County, Floyd County, Gordon County, Gwinnett County, Paulding County and Polk County. We are always open - 24 hours a day, 7 days a week, including holidays. We have 11 locations that are conveniently located to serve you better.