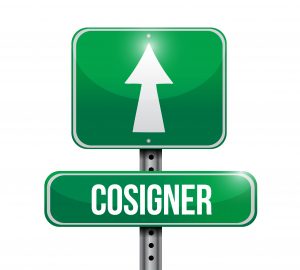 It's late and you get a call from a friend or family member. They've been arrested and can't make bail without your help. They're asking that you act as a cosigner on their bond. You want to help but you are unsure of your rights and responsibilities. Here are a few things you should know before you agree…
What Does Cosigning Mean?
Essentially a bail bond is a promise that the defendant will make all scheduled court appearances as stipulated by a judge or magistrate. As a cosigner on a bond, you will be asked to sign either a "promissory note" or an "indemnity agreement" stating that you will pay the full bond amount if the defendant fails to make all scheduled court appearances. This is a serious responsibility and should not be taken lightly. To be eligible as a cosigner on a bail bond, you must be a U.S. citizen, be stably employed, and have credit deemed sufficient by the court.
What's at Risk?
When you cosign a bond for a defendant, you are typically required to put up some form of tangible collateral against the price of the bond. This could take the form of cash, jewelry, a vehicle, or other items of assessable value. If the defendant fails—whether on purpose or by accident—to make any appearances requested by the court, the bond could be voided and your cash or property forfeited. Remember, as a cosigner, you now assume the obligation of ensuring that the accused makes all scheduled court appearances.
What Could Go Wrong?
If the defendant stops making payments—whether unable to or unwilling to do so—the financial responsibility falls to you as a cosigner of the bond. Also, if the defendant misses their court-stipulated appearance, the financial responsibility falls to you. Whether the defendant skips town or simply oversleeps a court appearance, a missed court date is grounds for revocation of bail, and any cash or collateral you may have put up on their behalf may be forfeited.
Questions to Ask Before You Sign
Before you cosign a bail bond for a friend or family member, use your best judgment. Ask yourself if the defendant is someone you trust to make all court-mandated appearances. Also, ask yourself if the cash or collateral you are putting up to secure the defendant's release is something you could afford to part with, should the defendant fail to meet their obligations to the court.
Know Your Rights
If this all sounds risky, that's because it is. Fortunately, there are some safeguards in place to protect cosigners. For example, a cosigner may add certain stipulations to the bond agreement—such as that the defendant receives drug or alcohol treatment or undergo mental health evaluation. Also, if you have reason to believe that the defendant will not make a mandatory court appearance—or if the defendant continues to engage in illegal activity while released on bond—you may contact the bail bondsman and ask that the bond be withdrawn. This means that a warrant would be issued for the re-arrest of the defendant, but may prevent your collateral from being forfeit.
If you have questions, Bond James Bond can help. Our licensed bond agents can help guide you through the process of cosigning a bail bond and help you make more informed choices. Contact us today!
Bond, James Bond, Inc. can handle any size or type of Georgia bail bonds in Barrow County, Bartow County, Cherokee County, Clarke County, Cobb County, Floyd County, Gordon County, Gwinnett County, Paulding County and Polk County. We are always open - 24 hours a day, 7 days a week including holidays. We have 11 locations which are conveniently located to serve you better. Visit us at www.bondjamesbondinc.com, or call Bond, James Bond, Inc. at (770) 382-9111.