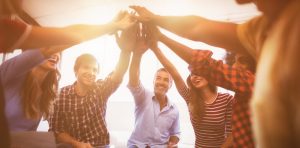 If you've been arrested for a crime, securing your release prior to trial allows you to maintain employment, stay engaged with family life, and assist in your own defense. But who is legally permitted to post your bail? And whom should you call when you need this kind of help?
Family
Often when we find ourselves in trouble or pain, we turn to family for help. If you've been arrested, you may choose to ask a spouse, brother, sister, parent, or grandparent for assistance. Any family member may post your bail, provided that the individual is at least 18 years of age and is able to access the needed funds to secure your release. They may post your bail using your money, theirs, or collateral (such as a car or boat) to which they hold the title. All property put up against a bond must be valued at twice the bond amount or more to ensure that the court is compensated if you fail to make a scheduled appearance..
Friends or Employers
A person needn't be a relative to post your bond. Again, the individual must be at least 18 years of age, as prescribed by Georgia law, and must have access to funds sufficient to secure your release. Sometimes an employer will even help out. You're far more valuable to them as a worker than you'd be sitting in jail. Friends are also a great resource. They can often pool money to cover your bond or put up property to which they hold the title. Again, Georgia law requires that property put up as collateral be valued at twice the bail amount or more. Non-family members must also be U.S. citizens in order to post your bail.
A Bail Bond Agent
Raising the full bond amount can often be difficult, especially if the judge or magistrate has set a high bail amount for your offense. Don't panic. An experienced bond agent can help. A bail bondsman (or surety agent) can help you secure your release until trial for a fraction of the total bail amount. Bond agents typically charge between 10% and 15% of the total bond (called a  premium), making it far easier for you, your family, or your friends to secure you release. The amount paid to the bondsman, however, is non-refundable and goes to cover the bond agent's overhead and expenses. (Remember, the bond agent is assuming the bulk of the risk by putting up 85% to 90% of the bail amount.)
Another way a bail bond agent can help is through their experience. A seasoned bondsman likely knows the ins and outs of the system and can help you better understand what's happening. They can also help ensure that you complete all required documents and make all court-scheduled appearances.
At Bond James Bond, we understand how traumatic and disruptive an arrest can be. That's why we work with clients at our 13 locations to help secure the prompt release of their loved ones, pending trial. Our agents come prepared with over 20 years of experience in the surety industry and deliver courteous, professional customer service at all times. We also know that adversity strikes often at times that can be stressful for you. That's why our locations are open 24/7 for your convenience.
If you or a loved one has been arrested, contact Bond James Bond today, and learn how we can help.
____________________________________________________________  
Bond, James Bond, Inc. can handle any size or type of Georgia bail bonds in Barrow County, Bartow County, Cherokee County, Clarke County, Cobb County, Floyd County, Gordon County, Gwinnett County, Paulding County and Polk County. We are always open - 24 hours a day, 7 days a week including holidays. We have 11 locations which are conveniently located to serve you better. Visit us at www.bondjamesbondinc.com, or call Bond, James Bond, Inc. at (770) 382-9111.