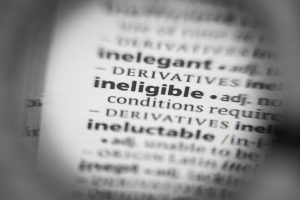 In the United States, most criminal offenders are offered the opportunity to make bail to secure their release until trial. This system serves as a buffer against jail overcrowding and allows defendants to meet their work and family obligations while awaiting trial. There are some situations, however, where a judge or magistrate may choose to deny bail to a defendant. Let's look at a few.
Severity of the Offense
Under Federal law, some defendants (such as those accused of murder, espionage, treason, and any offense where the maximum penalty is lifetime imprisonment) are considered ineligible for bail. The states also set their own rules concerning which crimes are bondable. In Georgia, for example, offenses such as aggravated child molestation, rape, home invasion, and illegal drug manufacturing may also be deemed "not bondable" or "bondable only by a superior court judge."
Threat to the Community
Another reason a defendant's bail request may be denied is if the judge or magistrate determines the individual to be a continuing threat to the community. This usually means that the court believes it likely that the defendant would engage in dangerous criminal activity if released on bail. Also, denying a defendant bond on these grounds prevents a defendant from engaging in other illegal activities related to their case—such as witness intimidation or witness tampering.
Risk for Re-offense
Judges and magistrates must consider a defendant's prior history with the law when deciding whether to set bail. Chronic re-offenders may be denied bail because the court believes they will return to their criminal enterprises if released on bond.
Flight Risk/Failure to Appear
A common reason bail is denied to a defendant is a flight risk. A defendant with a history of attempting to evade prosecution by fleeing the jurisdiction would likely be considered a poor candidate for bail. Also, defendants who live out of state from the jurisdiction where they were charged may simply return home in an attempt to evade prosecution. Because extradition from one state to another is a costly and time-consuming process, most courts prefer to keep defendants who have deemed a flight risk in jail until trial. 
Drug or Alcohol Abuse
Over the past several decades, court policy on substance abusers has evolved. A defendant with a documented history of drug or alcohol abuse (especially if their behavior relates directly to their charges) may be remanded without bail. In some cases, the court may allow a documented substance abuser to secure bail if the defendant agrees to enter a rehab program, attend recovery meetings, maintain their sobriety, and/or submit to regularly scheduled drug testing.
Tainted Money
In some cases, a defendant may be denied bail if the court believes the funds being used to secure the defendant's release are tainted—that is, that the money was obtained through a criminal act or enterprise. A thief, for example, may not use stolen money to make bail. Similarly, a defendant accused of selling street drugs may not use money obtained from that enterprise to secure bail.
At Bond James Bond, we are an experienced bond company that prides ourselves on working with defendants to help them meet all their obligations to the court. Bond James Bond's professional staff is available 24/7 to help you or a loved one secure bond. Contact us today and learn how a licensed bond agent can be your best ally.
Bond, James Bond, Inc. can handle any size or type of Georgia bail bonds in Barrow County, Bartow County, Cherokee County, Clarke County, Cobb County, Floyd County, Gordon County, Gwinnett County, Paulding County and Polk County. We are always open - 24 hours a day, 7 days a week including holidays. We have 11 locations which are conveniently located to serve you better. Visit us at www.bondjamesbondinc.com, or call Bond, James Bond, Inc. at (770) 382-9111.